This channel is coming soon!
Be transformed by the renewing of your mind...Romans 12:2
Romans 1:9-11
God, whom I serve in my spirit in preaching the gospel of his Son, is my witness how constantly I remember you in my prayers at all times;and I pray that now at last by God's will the way may be opened for me to come to you. I long to see you so that I may impart to you some spiritual gift to make you strong.
"Not forsaking our own assembling together, as is the habit of some, but encouraging one another; and all the more as you see the day drawing near." - Hebrews 10:25... Join us in assembling to give praise to the LORD of our Salvation.
Every 2nd & 4th
Saturday
Real talk
Women's Ministry




Ladies let's be real about our spirtual growth and let's have real talk.
Every 2nd & 4th Thursday barbershop talk
Men's Ministry




If you can talk about it in the Barbershop, let's talk about it in the Church.
Psalm 127:3 New Living Translation (NLT)
Children are a gift from the Lord;
they are a reward from him.
"Moving Forward"
-Pastor Richard Wooten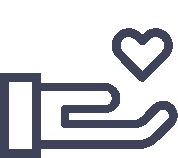 "Whoever is generous to the poor lends to the lord, and he will repay him for his deed."
"You are being challenged everyday to choose to walk in GOD'S divine Purpose of peace, power, and prosperity, or man's purposeless life's of heartaches, poverty, and misfortunes.
​
When has it become so difficult to choose life over death! For GOD so loved the world that he gave his only begotten son to die so that you may live."
-Apostle Bishop Richard A. Wooten